March 15, 2018
Kelly-Moss Road and Race is Ready for 30th Season of Competition
Return to Sebring for IMSA season-opener


Sebring, Fla. (14 March  2018) Kelly-Moss Road and Race  (KMR) kicks off its 30th season of professional motorsports competition this weekend, fielding a seven-car team in the IMSA Porsche GT3 Cup Challenge by Yokohama at Sebring International Raceway.
The team will field three cars in the Platinum Cup class, including the No. 1 Racing for Children's/MTP/Fortis Porsche of Roman de Angelis, Alan Metni in the  No. 99 VICCI Car Auctions AM Motorsports/Kelly-Moss Porsche,  and the No. 61 of Scott Welham, who is also classified in the Masters category.
There will also be four KMR Porsches in the Gold Cup class for cars from model years 2014-16: Greg Palmer in the No. 44; Kurt Fazekas in the No. 52;Wayne Ducote in the No. 73 and the No. 85 entry of Brent Asplundh.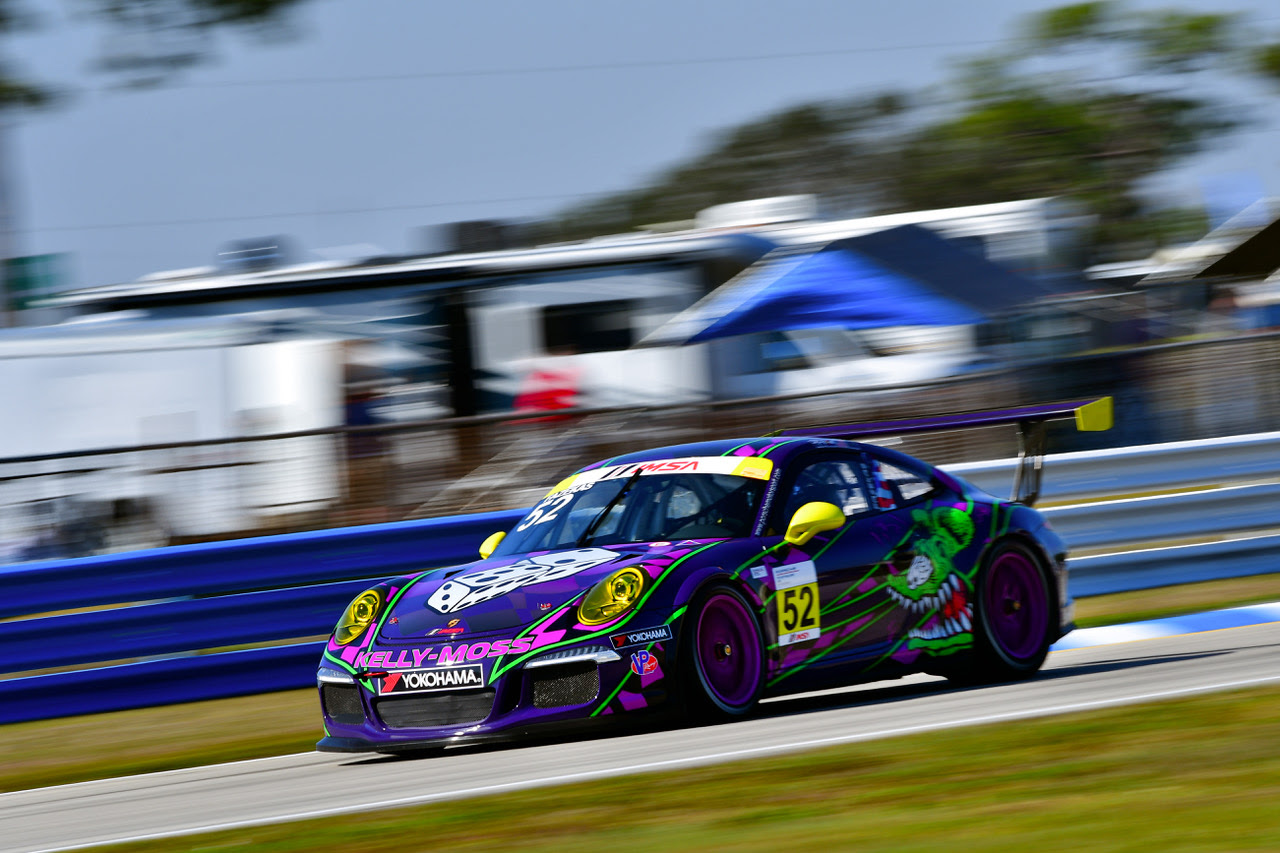 "We have a great line-up of guys again this weekend at Sebring and this is a perfect place for us to start our 30th season for Kelly Moss," said Jeff Stone, who founded the team along with his late and much missed brother David. "Hopefully we can get the year going on the right foot. Last year was special to win both the Prototype Challenge and the Cup Challenge championships. We are fully focused on our Porsche program this year and we intend to get another championship this year."
De Angelis, a 17-year-old of Belle River, Ontario, Canada, is looking forward to challenging the historic 17-turn, 3.74-mile airport-based circuit in his No.1 Racing for Children's/MTP/Fortis Platinum entry.
"This is probably the most difficult car to drive at Sebring, because driving a sports car in general here is very challenging," de Angelis said, having also competed with high-downforce machines at the track. "There are a lot of bumps, and you have to really trust your car, because over the bumps you're going to feel a lot more movement in a car that's softer, like a sports car."
The 16-year-old driver is moving up to a Platinum Cup car for the 2018 season, sponsored by Medical Properties Trust (MPT) to benefit Racing for Children's, a unique national charity that supports children with cancer when they are most vulnerable – sick and hospitalized at Children's of Alabama.
"With that said, after testing at Sebring, I feel very comfortable with the track," added de Angelis, who won the 2017 GT3 Cup Challenge Canada Gold Cup. "At the end of the day, we're here to win. But if that doesn't happen, I hope to come away with good points. We're looking ahead to a long championship. You can't win it in the first race, but you can easily lose it. You can win the championship by finishing third all year without a DNF. If we can grab a win, we'll grab a win."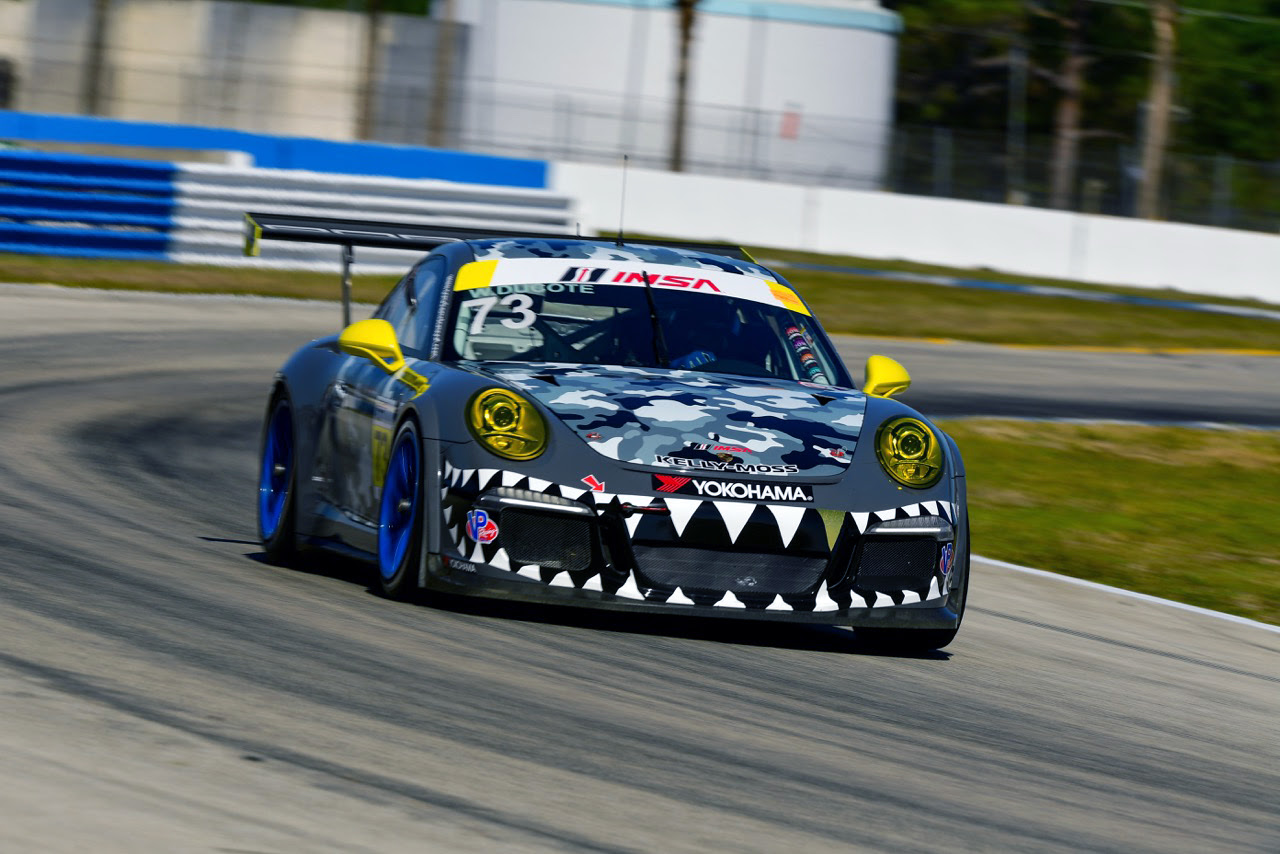 KMR is seeking its third consecutive title in the series, having won last year with Jake Eidson, while Jesse Lazare claimed the 2016 IMSA crown with KMR ahead of making a race-winning debut in the 2017 Rolex 24 At Daytona on board a Porsche 911.
Opening practice will be from 3:45 p.m. to 4:15 p.m. ET on Wednesday, with additional practice from 8:45 a.m.-9:25 a.m. on ET Thursday. Qualifying will be Thursday from 12:55 p.m.-1:15 p.m. There will be a pair of 45-minutes races, on Thursday beginning at 4:25 p.m. ET , and on Friday taking the green flag at 11:25 a.m. ET. Coverage to be live on imsa.tv.
Kelly-Moss Road and Race
Sebring International Raceway
March 14-16, 2018 Porsche GT3 Cup Challenge USA by Yokohama.
GT3 CUP USA PLATINUM
No. 1    Roman De Angelis / Belle River, Ontario    Kelly-Moss Road and Race
No. 61 Scott Welham / Louisville, KY (M)        Kelly-Moss Road and Race
No. 99        Alan Metni                AM Motorsports/Kelly-Moss
GT3 CUP USA GOLD
No. 44 Greg Palmer / Colgate, WI        Kelly-Moss Road and Race
No. 52     Kurt Fazekas / Indianapolis, IN    Kelly-Moss Road and Race
No. 73 Wayne Ducote / New Orleans,LA    Kelly-Moss Road and Race
No. 85 Brent Asplundh / Rydal, PA        Kelly-Moss Road and Race
---