October 7, 2017
Colin Thompson Wins 2017 IMSA Prototype Challenge Championship for Kelly-Moss Road and Race
Braselton, Ga. (6 October 2017) – Colin Thompson was crowned the IMSA Prototype Challenge Presented by Mazda Champion for Kelly-Moss Road and Race on Friday after a thrilling season-finale event at Road Atlanta.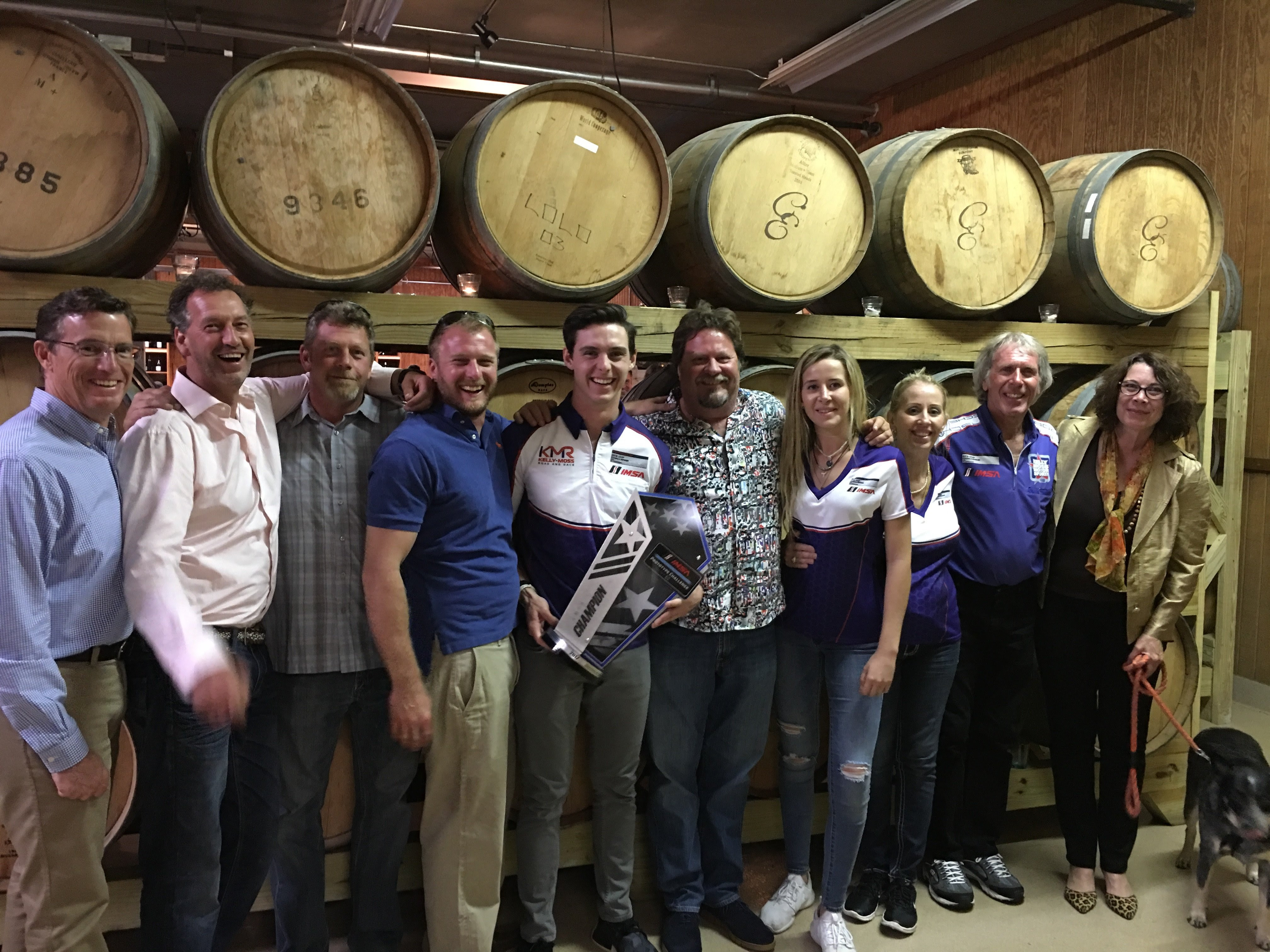 Thompson entered the double-header race weekend with the championship lead, but needed to lock in two strong finishes at the Atlanta area road course in order to clinch the title. The 23-year-old racer secured two podium finishes in the event which was enough for him to take the top honors.
Kelly-Moss Road and Race adds yet another championship title to the team's long resume of success after Thompson delivered a second place result on Thursday in the No. 14 Ignite / Mattoni Water / Edoardo Borrelli / Ernst Benz / Sherwin Williams / Replay XD Norma M30. He followed that up with a third place run to the podium on Friday.
The result comes after fellow KMR driver, Jake Eidson, clinched the GT3 Cup Challenge USA by 
Yokohama championship earlier this year in the penultimate round of the season at Sonoma Raceway.
Not only did 2017 mark the first year of Prototype competition for the team, but it also marked the very first championship win for the Norma M30 chassis. The team entered the season with only the unknown ahead – working with a completely unfamiliar car, but the strong team effort paid huge dividends.
"Kelly-Moss knows how to win championships," said Thompson. "They know how to be methodical. When we won the last IMSA championship, I think we won two races all season long but we were up there every time. We are just consistent and we get it done year in and year out. I have three 
championships and now a team championship – three of which were with Kelly-Moss – so four consecutive championships which is just phenomenal."
Team owner, Jeff Stone, is thrilled for his team's second championship of the season and credits the hard-working KMR crew who proved successful with an unfamiliar chassis and delivered positive results without a deep reservoir of data to pull from.
The championship title is also a fitting reward that has seen the team deliver some mammoth efforts to have the car prepared and ready to go for every practice, qualifying, and race session of 2017. 
Those efforts included some cross border midnight runs for parts, a lot of midnight oil building the car after waiting for customs to clear for the initial delivery of the car ahead of the debut in Sebring, and the metronomic performance of Thompson that saw him on the podium for every race save for two.
"It has been a really long year, but if I had to do it all over again I would do it exactly the same way," said Stone. "We started as the underdog and we finished as the underdog but we proved that we could do it. I never doubted Colin (Thompson) and never doubted the team. We have had more obstacles this year than I've had in 10 years of any other kind of racing. I can't say enough about the team and about the Thompson family. It doesn't matter what we race, Kelly-Moss seems to come out on top and that's what keeps me doing this after 30 years. We will be back next year, stronger and better, and ready to repeat again."
Kelly-Moss Road and Race will celebrate at both the GT3 Championship banquet and the Prototype Challenge banquet on Friday at Road Atlanta.
---